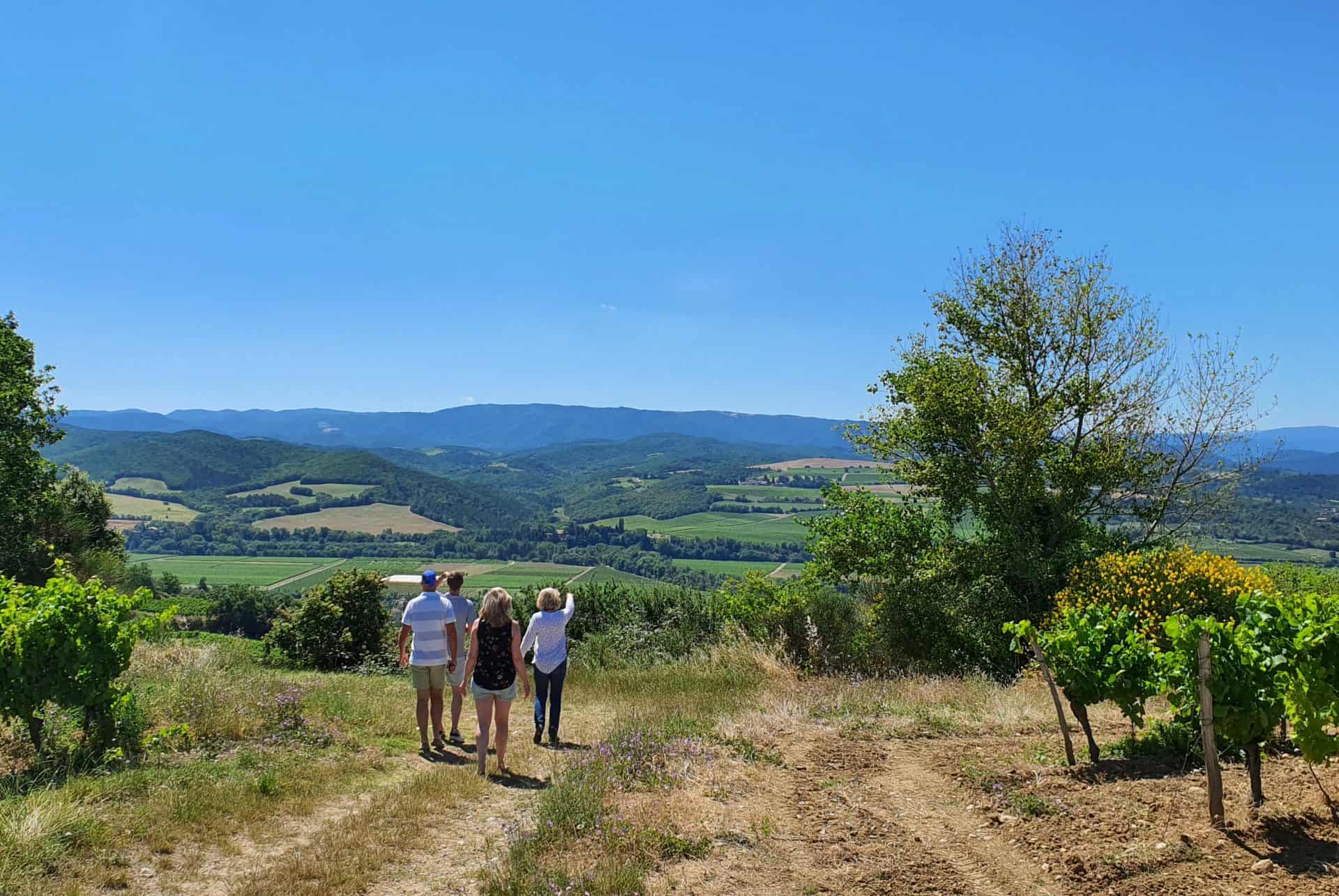 As throughout France, you can also enjoy in the Languedoc the finest local produce and cuisine. At the local food markets you will find the best ingredients, and very affordable local specialties are served in numerous local restaurants. The nearby town of Castelnaudary is known as the capital of the rich casserole 'cassoulet'.
The Aude department in the French region of Languedoc-Roussillon, is the largest wine producing region in France. Well-known wines such as the Corbières and Minervois are more or less born around the corner, and you can visit vineyards and wine tasting workshops anywhere. The town of Limoux, where the "Blanquette de Limoux" comes from, is within a half hour drive!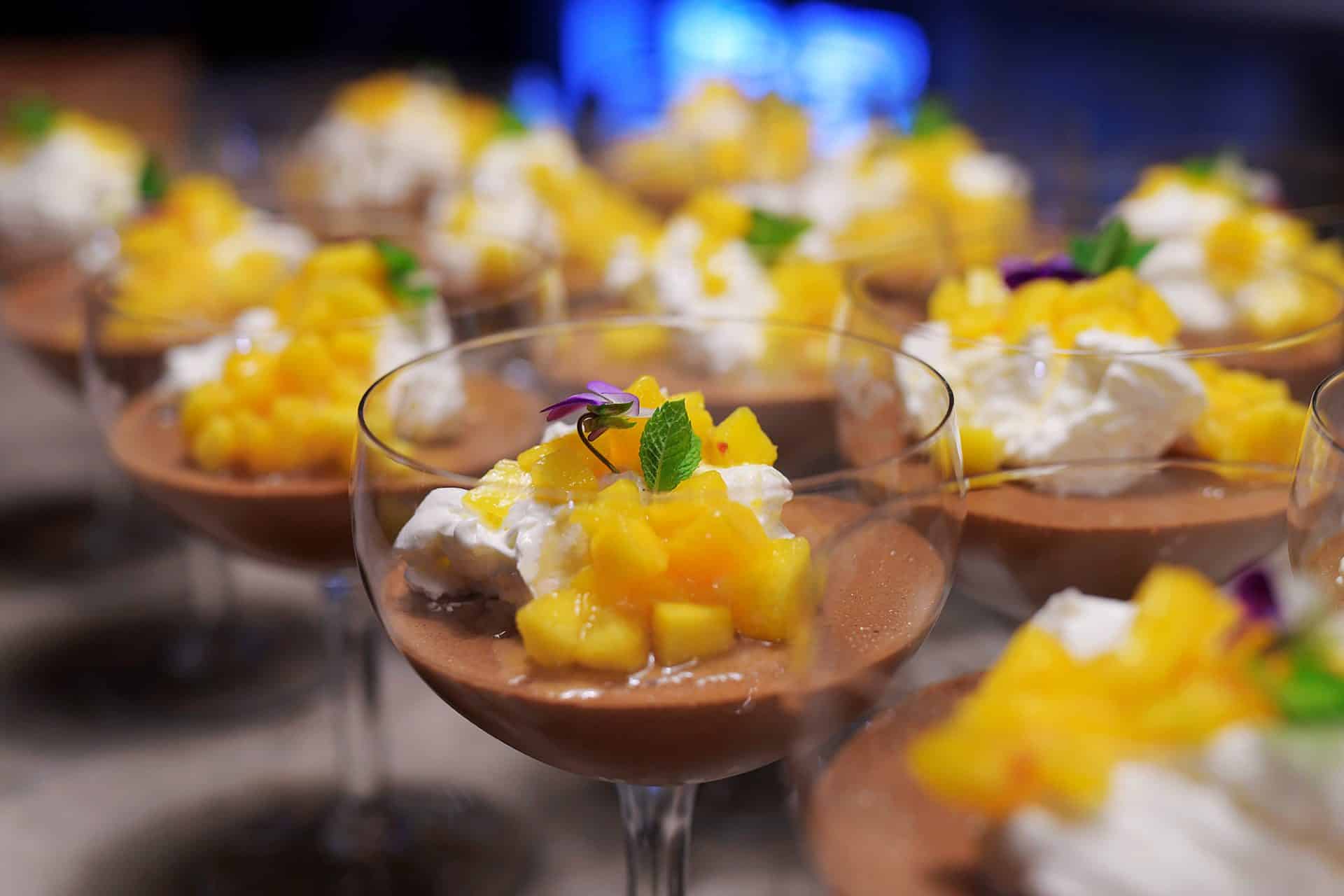 Depending on the season and demand, once or twice a week we prepare a 'Table d'hôtes' dinner. Anyone who is interested, can join us at the long tables for a pleasant evening. Using fresh local produce wherever possible we will prepare a starter, main course and dessert. We have an extensive wine list so that we can serve the appropriate wine for each dish. For the children we serve a special children's dinner earlier in the evening: the children enjoy a kid-friendly meal (however, fresh products and no fries and chicken nuggets), and can play or sleep while the adults enjoy their dinner.
We are happy to accommodate vegetarian or special dietary needs, if we are informed in advance.
Volwassenen €29,50- p.p. – 3-gangen diner incl. water, excl. drank.
Kinderen €10,- p.p. – hoofdgerecht en dessert incl. limonade.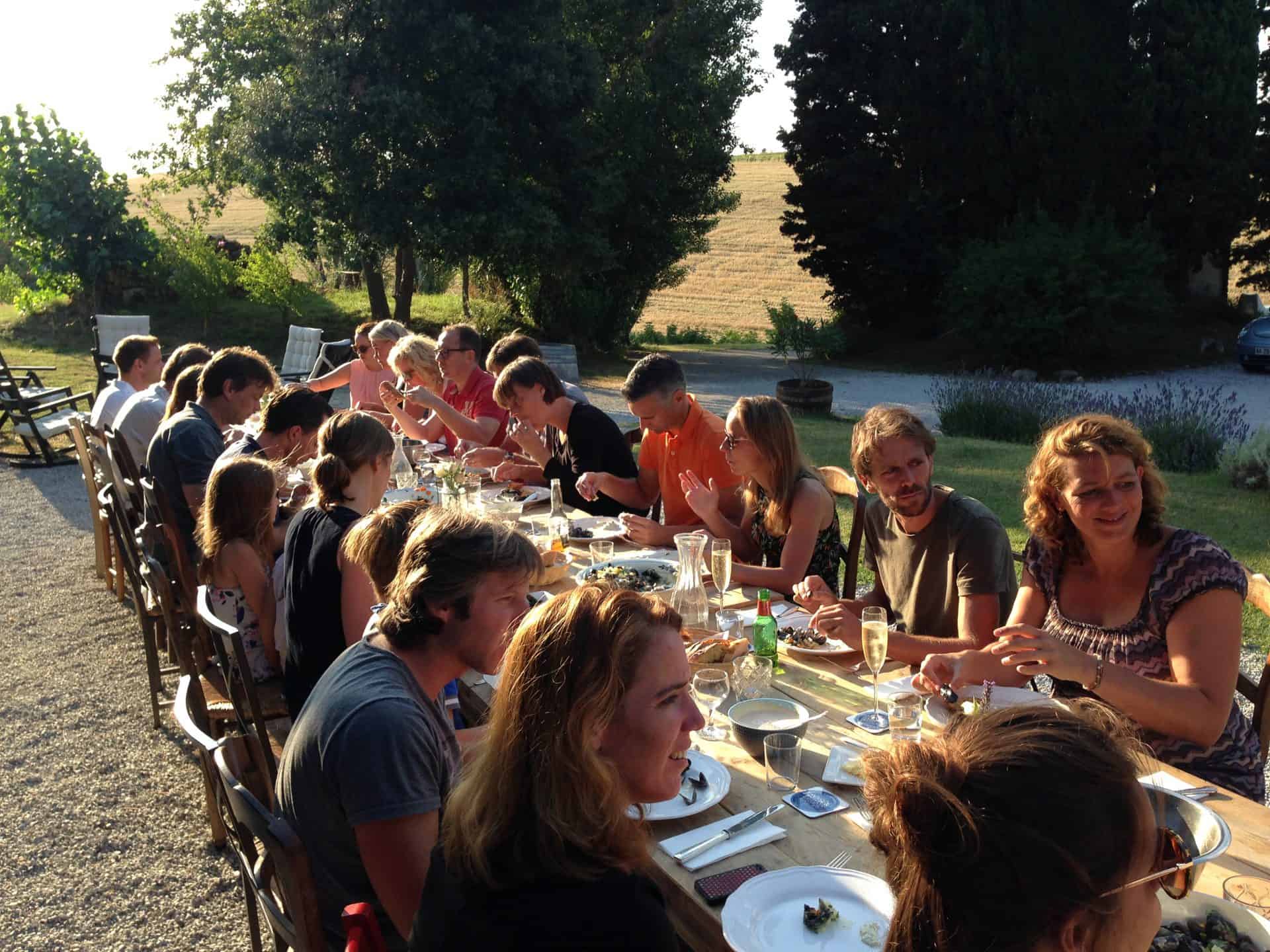 Saturday evening, we serve home made pizza, baked in our wood oven. A lot of varieties, fresh from the oven and onto your plate! Bon appétit!