Huppelend loopt je dochtertje voor je uit naar de safaritent met nog een halve croissant in haar knuistje. Ondertussen bedenk je wat jullie die dag gaan doen. Fietsen langs het Canal du Midi? Naar het wijnchateau? Of toch lekker aan het zwembad? In elk geval gaan jullie samen lunchen in Carcassonne, waar jullie dan ook even een kijkje gaan nemen in het Middeleeuwse kasteel.
Je vraagt je man of hij al heeft doorgegeven dat jullie morgenavond aanschuiven voor de table d'hôtes. Die kleine vindt het zo gezellig om vooraf met de kindjes te eten. En eerlijk gezegd vind jij het heerlijk om tegelijkertijd een wijntje te drinken met de andere ouders.
Je schrikt op, als je kleine meisje je een kus geeft en roept dat ze gaat schommelen in de hangar. 'Toe maar lieverd, ga maar lekker. Mama gaat even lezen'.
Klinkt lekker toch?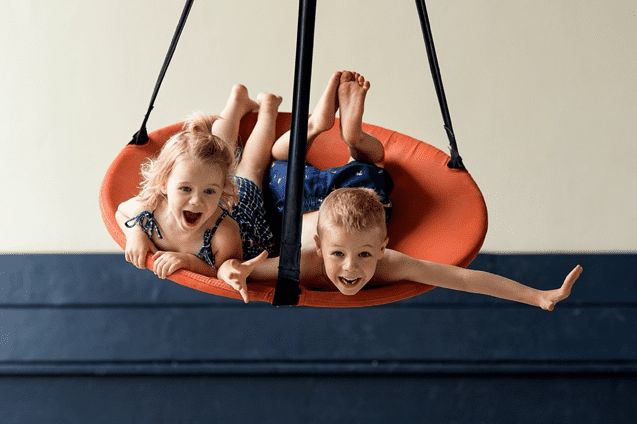 EXPERIENCE DOMAINE EN BIRBÈS
A good holiday also includes enjoying all the culinary delights of a country or region. Well you are certainly well placed for that in our region! If you don't feel like cooking for yourself, discover one of the many restaurants in the area or join us at our table d'hôtes. You'll find a delicious meal, a glass of wine and a surprisingly relaxed or unique conversation at one of our long tables!


You can enjoy so much beauty in this particular region, Languedoc Roussillon. Fascinating cities, traditional villages, sea, mountains and so much more. And all within an hour's drive from our domaine! Lovers of culture will be intrigued, for example, by the history of the Cathars, in which this region has played a central role. We have made a selection of a number of events and attractions for you.
WELCOME TO DOMAINE EN BIRBÈS
The medieval village of Laurac is situated in the rolling countryside of the South of France region Languedoc-Roussillon, surrounded by sunflower and cornfields. At the foot of this small hamlet of only 200 inhabitants, we discovered the beautiful Domaine and Birbès.
Since October 2010 we have realized our dream to live and work in this wonderful place. A place to relax and enjoy all the good things that ' La douce France' has to offer : sun, sea, mountains, culture, activities and of course great food and drink. It is with great pleasure that we welcome our guests for a pleasant stay in one of our choices of accommodation. Whether you come alone, as a couple, with the family or as a group, with or without children, we will do our upmost to give you an unforgettable holiday. Hope to see you soon 'en Birbès'!
Rob, Mariëlle, Saar & Jet Zandvliet