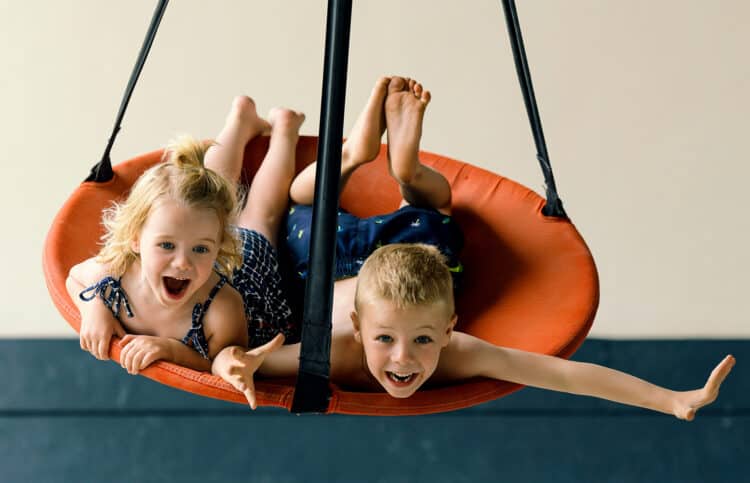 There is one disadvantage to your family stay at Birbès ...
If it were up to them, your children wouldn't leave the Domaine at all! They can play here for days on end with the friends they have made at the pool, on the trampoline, at the table tennis table or in the garden building huts.
If you want to take a trip, then visit a local market, an idyllic village in the area or one of the wonderful beaches. For older children there is also lots to do! Bicycles (to rent on Birbès), climbing in the tree climbing park, water sports such as canoeing, water skiing, rafting, hiking, visiting the Carcassonne castle or going shopping in Toulouse!
Whether you choose a safari tent or a gîte, the small scale, cosiness and familiarity make Birbès an ideal holiday address for parents and children!